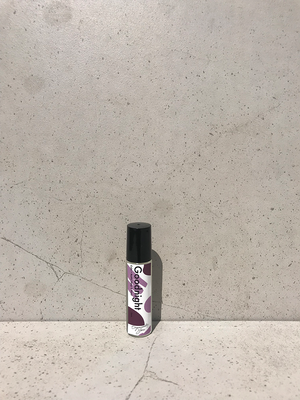 GOODNIGHT - ESSENTIAL ROLLER
OY Essential Roller Single.
10ml rollers hand-blended using therapeutic grade essential oils and pre-diluted with fractionated coconut oil.  

Goodnight: To help calm your mind and provide you with a restful sleep.
Ingredients: Lavender, cedarwood, vetiver,  frankincense & fractionated coconut oil. 

HOW TO APPLY: Apply to inner wrists, back of neck, soles of feet, below earlobe, temples and massage in. You can also roll down the spine and in the palm of hand, rub together and bring hands to your nose and take some deep breaths while focusing on the aroma... Apply as often as required.