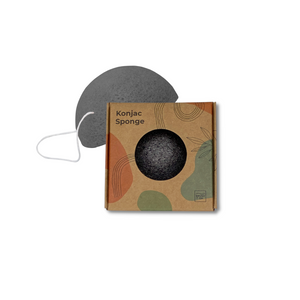 Konjac Sponge Single
Brush it on Konjac sponge is the perfect way to gently cleanse and exfoliate your skin and stimulate blood flow in a natural way. The sponge is made with Japanese Konjac Potato Fibre, making it vegan, sustainable and compostable! They are rich in wonderfully revitalising minerals and are pH neutral, which means they protect your complexion by balancing the acidity of your skin. 


How to use:
Soak the sponge before use and squeeze a few times until soft.
Use with water or a small amount of cleanser.
Gently massage the sponge into the skin in circular motions buffing away dead skin cells.
Rinse sponge after use and hang to dry.
Replace every 2 months.
Compost the sponge at the end of its life.