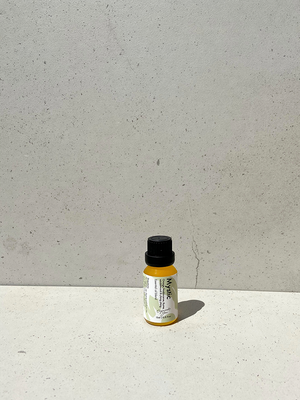 MYSTIC - DIFFUSER BLEND
A therapeutic blend of essential oils that transport you to a zen destination of clarity and balance.
Notes: Floral, woody and herbaceous & citrus.
Directions: Disperse 6-8 drops into a diffuser or oil burner. For topical use mix with a carrier oil. Not for internal use.
Ingredients:  Orange*, frankincense*, sandalwood*, ylang ylang* & thyme*
* 100% pure therapeutic essential oils